Our Building Process
If the thought of building a new home or remodeling your existing home leads to sleepless nights, take peace in knowing that the construction process can go very smooth and be an enjoyable experience. At Penway Construction, we have been assisting homeowners through the process since 1975 and we are confident in saying that most of our customers would agree that we understand the building process and that we try very hard to make it a good experience. This is not to say that we never make mistakes or have problems, but we do address any situation immediately, make the necessary corrections and we stand behind our work 100%.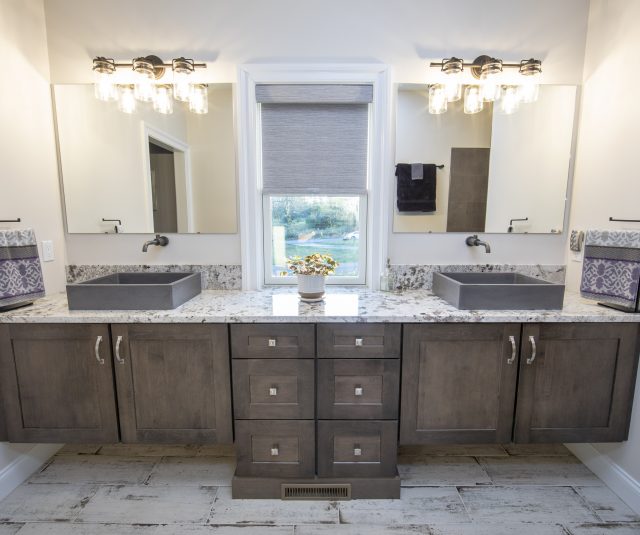 Here are a few reasons for choosing Penway Construction for your next project.
Longevity:
Since 1975 Penway Construction has been satisfying both the residential and commercial needs of their customers.
Quality:
We understand that all projects, whether small or large, are very important and we are committed to providing a product that will last a lifetime.
Service:
All of us at Penway Construction understand that "we" are working for "you," the customer.
Integrity:
"Doing what is right regardless of the situation," this is how we strive to model our business and our personal lives.
Relationships:
An important part of life is developing lasting relationships and it is our desire to develop friendships with our employees, subcontractors and customers.
The Process
Initial Meeting:
Our first meeting is typically a time to get to know each other and listen to your specific "needs" and "wants."
Project Design:
We help with the design of each individual project. This is simply working back and forth until we have the design that satisfies your "needs" and "wants," while at the same time keeping your budget in mind.
Estimating:
Once we have a design that you are happy with, and then we begin the pricing process. Depending on the size of the job, this might take a few weeks. We get prices on all materials and quotes from our subcontractors, then we meet with you again and we review the entire set of specifications and discuss how we arrived at our contract price.
Construction:
After a contract is signed and any necessary financing completed, then the construction process begins. Each of our projects will be managed by one of our experienced project managers. They will walk you through the entire project. Your project manager will help you with selections, schedule and manage our team of subcontractors, be available to answer and questions, and visit the job site daily to make sure the site is cleaned and that everything is being completed to our standards and specifications.
Final Walk-Thru:
Upon completion of the job, a walk-thru will be scheduled with the customer, project manager and the initial salesperson. At that time, the final occupancy permit will be given to the customer along with a Homeowners/Warranty manual which explains our one year warranty, provides maintenance suggestions and gives a list of the subcontractor that worked on your project.